ILM: Digital Publishing For Law Firms Worldwide
Our aim is to make the identification and selection of outside counsel as straightforward and efficient as possible for potential clients.
Extensive Coverage, Unrivaled Exposure: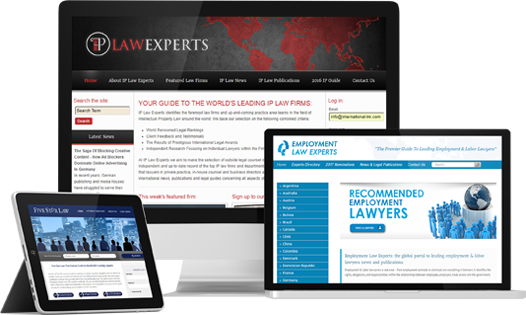 Our guides focus on the top legal practitioners around the world. We research, recommend and profile over 800 leading attorneys in more than 50 practice areas and 96 countries.
Originally a hard-copy publisher of legal guides and directories, ILM is now transitioning to a more digital business model due to advances in technology and the shift in how legal practitioners are now researched, selected and contacted by clients.
Via our various platforms, we reach over 230,000 unique visitors per month. Our featured lawyers, practice area teams and law firms are showcased to thousands of potential clients from in-house counsel, business directors, lawyers in private practice, research teams and the general public on a daily basis.
As ILM continues to expand; additional publications focusing on new sectors, areas of practice and jurisdictions are added to our portfolio on a regular basis – ensuring a truly global coverage of all areas of the legal profession.
We look forward to hearing from you and answering your questions:
27 Old Gloucester St, London, England, WC1N 3AX
+44 207 193 7754
+44 207 193 7751